---
We have had Abella Danger before and she was such a delight that we just had to have her back. Her enthusiasm and willingness to destroy herself on the dick is undeniable. we like it when they are this eager. Let's reward that eagerness, shall we?
This all natural starlet is bound down doggy style with belts, her big bubble butt and shaved pussy perfectly displayed. Both ends are wide open for business and we simply walk right up and fill them to the brim. There is no warm up, just straight rough and brutal fucking. The orgasms flow in short order.
She throws herself on the dick, and is quickly drooling and destroyed. Her makeup flows down as a huge grin dances across her face. This is the look of someone in their happy place. She takes every single inch of the dick and wants more. Who are we to deny her?
We do not stop until she is a twitching and vacant eyed puddle of flesh. Abella is draped over our handy fuck box, held up only by her restraints. This is what it looks like when someone is rode hard and put away wet. It is a very good look indeed.
Read More »
---
---
Two gorgeous busty rope bondage blondes get disgraced for your viewing pleasure. Watch these beautiful women get humiliated in public, suck huge cocks outdoors! These sluts then get fucked and disgraced in front of a huge crowd, begging for anal! We drench them in cum!
Read More »
---
Estelle, Mindy and Belinda have seized young tell-tale Donald and dragged him off to a quiet corner where they won't be disturbed. they've had enough of him spoiling their fun and are out for revenge. He'll soon wish he'd never dared cross these fierce and merciless girls.
Read More »
---
David and Lionel are a couple of rough handymen who like nothing more than leering over the women in the office, trying to catch sneaky glances of their tits down their tops. Or, better still, stealing a look up their skirts whilst "fixing" something under their desks. But the two men are about to go too far and will find themselves on the receiving end for a change.
Read More »
---
You come home on your birthday to find me naked on the bed already excited and very wet. I already planned dinner in a couple hours so you have plenty of time to come make love to me. Your special surprise is I want you to fuck me without a condom for the first time. I want to feel your hard throbbing dicks skin pumping my tight slippery pussy. I have an intense orgasm and beg you to please dont pull out, cum inside me!
Read More »
---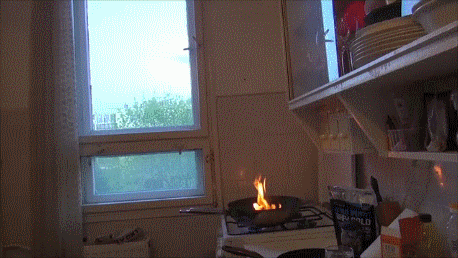 All the men attracted to women's boobs.This is the true!You see a woman's naked boobs and you'll want to take into your mouth like a baby.Am I right, or am I right? 🙂 Of course ,I know it. My boobs are perfect.Not only beautiful, well-shaped, large or small but really perfect!My nipples are perfect also and are very sensitive .Some petting, kissing and licking and my pussy is totally wet.This slave is lucky because he can learn from these how to treat a Mistress boobs.You are very lucky also because you can see this!
Read More »
---
You'll never measure up, sissy. You try so very hard, but you'll always fall short. You think that you're doing such a good job. You think that all of your efforts, the makeup, the panties, the pantyhose, the color choices, learning how to walk in heels, you think all that makes a difference. But in the end, you're still just pretending. I know you'd like to think that some day you'll get there. That some day you'll be more like a woman. That you'll magically transform. But that's just not going to happen sissy. You'll never truly know what it's like to be a woman.
You were born a man, you'll never know of what it's like to be a woman. You'll never know the femininity of a woman, you'll never know the power of being a woman. It's a curse, isn't it sissy? You want to be feminine, you want to be pretty, but you don't know the true power of a woman. You'll never have that. And all of those flaws that you can get away with as a man, you can't get away with as a woman, sissy. Not if you truly want to be a beautiful woman. You must be flawless and you've never faced the challenges of truly being a woman.
And that's why you Need a woman sissy. If you ever want to truly be feminine, you need guidance. You are nothing without the guidance of a truly lady, sissy. I can guide you. You need me. You are hopeless without me. Feel it, acknowledge it. Understand that you will never be me. And when you do, you will beg me, beg me for my guidance.
And with my guidance, you might be able to achieve some level of femininity. With proper training you can become less manly. Because as lady like as you might think you are, you're not passing. You're not fooling anyone. Not hardly, sissy. I know of your struggles, that manly shape trying to fit into girly clothing. But you can keep trying, keep hoping, because you like it, you need it, you crave it. But know that you'll always need my guidance. You need a superior woman to help you. Without me, you are nothing sissy.
Read More »
---
When shy and apprehensive Veruca James accepts a gift from her seemingly gentle boyfriend Derrick Pierce, she has no idea what she's getting into. A seemingly innocent gift is her introduction to the world of BDSM. Veruca is bound tight and face fucked with gagging blow jobs by her sadistic partner. The shy girl is made into a quivering submissive mess after a round of rough ass pounding, hard corporal punishment, and relentless orgasms.
Read More »
---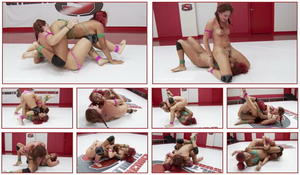 Daisy Ducati was an impressive Rookie in Season 11. She walked away a champion her first season on Ultimate Surrender. Today she takes on Season12 star rookie, Savanna Fox. Savanna promises Daisy that she is going to tie her legs into a knot and finger fuck her on the mats. Daisy definitely tries to use her legs against Savanna but Savanna has a few leggy moves of her own. This is an exciting back and forth match up. One Relentless wrestler doesn't stop at the buzzer. She keeps her fingers in her opponent after the end of the match and Makes her opponent Cum! Champ is Humiliated and Fisted!
Read More »
---
---
---
---